Education knows no boundaries.
We believe that everyone and anyone has the right to learn, as long as given the opportunity. We also understand that some children require more help than others, such as the access to tuition.
Children are society's hope for the future. If you wish to partner with us to provide children with better education, please email us at info@directlifefoundation.com and we will get back to you.

Food for the Soul
---
A Bowl Full of Ice Cream
A Bowl Full of Ice Cream is a collection of 18 fascinating and delightful short stories designed to inspire change and motivate excellence in children. Develop your child's powers of creativity and imagination through these stories, and discover how to solve problems. Find out what important lessons Hector the hydra, Tailor Tail, and Lily Lye learned. Join Pam the bird as she goes on a quest to find her voice, and take a walk with Fiona Greenfingers in a magical forest. Watch as Wendy stirs up a tornado and Fo floats in a bubble. Sail the high seas with Peggy the pirate, dive underwater with little Grum, and fly up into the sky with brave Lucy. Come and listen to Uncle Dino tell all these stories and more!
Sale Price: $25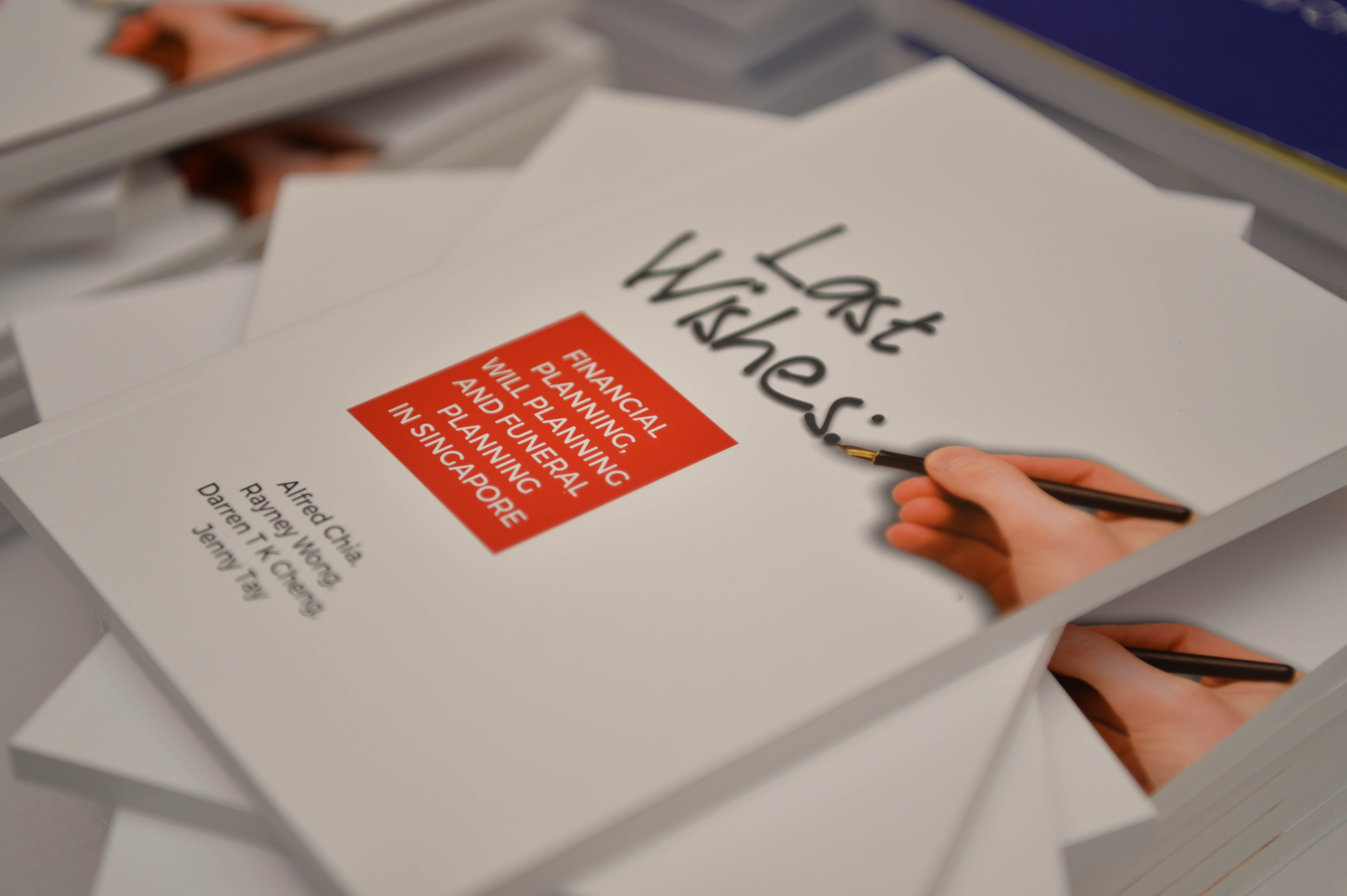 Last Wishes
Last Wishes was written by a Financial Consultant, a Lawyer and two Funeral Directors, this book would set you thinking about life's final journey, and how you can leave a living legacy even beyond the days when you are gone. This book will show you that death does not have to be traumatic for your loved ones. Instead, it can be a celebration of life – of your life.
Sale Price: $25
Where Did Grandpa Go?
Where Did Grandpa Go? was written for the child in all of us. Its a simple and short story of how a loving grandfather shares with his grandson what may happen when his time is up. Written by funeral director Darren TK Cheng of Direct Funeral Services and author Andre Frois, this book was inspired by the most common question little children ask during the wake of their grandparents, "Where did grandpa go?".
Sale Price: $8
---
To make a purchase, please proceed to this link.